---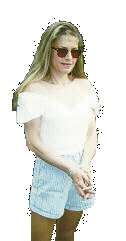 Hi!.. My name is Persephone.. Seph for short...
Welcome to the state of Insanity!
I am the web mistress for the State of Insanity.. *smiling*.. and we have several thousand people who visit daily and make their home in the state, whether they are citizens or guests.
Why do these thousands of people come here? I am not sure!.. *giggle*.. but the state has been here over 20 years, so somebody must like something!
At the moment I am all tied up, but if I get loose you might find me chatting too.. *smile*.. as I always have something to talk about!
Anyway.... *smiling*.. why not come in and give us a try!.. I think you will like it too.. so.. come on in.. chat a spell.. and who knows.. you may just want to come back!
---
---
Copyrightę2015 by CHI., All Rights Reserved.